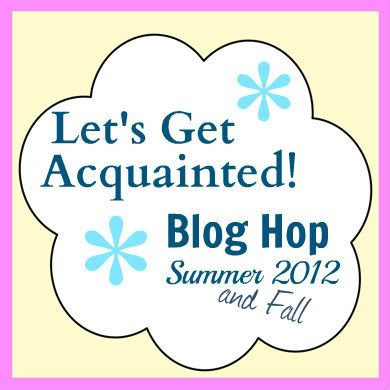 Hi everyone...Beth from the blog
Plum and June
emailed me with a link to a Blog Hop she's having. It's such a wonderful idea, I wanted to share it with you.
The Blog Hop participants are NEW bloggers who starting blogging in 2011-2012 with a primary focus on quilting!! Each day, the participants, who are assigned a special day, will post a wonderful project.
The best part is each day we can "hop" over for a visit and enjoy all these great tutorials. The hop started May 22nd and the tutorials so far are amazing!! The schedule is booked into October, so it looks like a fun hop into Autumn too.
If you are a new blogger, love to quilt and want to participate contact Beth or
Click HERE
to a link for more info. Scroll down a bit for the Hop Details.
If you've been blogging for a while and just need some fabulous inspiration, bookmark the Blog Hop or "Follow" along by
clicking here to visit Plum and June
.
As a side note...
The ideas are turning in my head again. To think...there are Blog Hops and Give Aways out there in blogland that aren't getting the attention they need has me thinking.
I am going to add another linking party on the SAME post as Find a Friend Friday. Each Friday, I will have 2 parties...one for sharing your blog to find new friends and the second to spread the word about Blog Hops and Give Aways. If you're having a give away or blog hop, YOU can easy link up at the party to share the fun! That way, we can have all that great information all in ONE place.
Look for it this Friday if you have a give away or blog hop you want to share with everyone!!
Thanks for stopping by here and "HOP" over to Beth's...you won't be disappointed.
Have a great day,
~Karen~